Adam Boynton (Postdoctoral Fellow)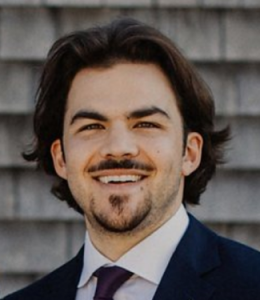 Adam received his BS with honors in chemistry from Trinity College ('12), where he worked in the lab of Dr. Tim Curran exploring the coordination of tungsten to diphenylacetylene ß-turn peptidomimetics. He then pursued a PhD in chemistry at Caltech ('17) under the mentorship of Dr. Jackie Barton. While at Caltech, Adam studied luminescent ruthenium complexes that function as "light switch" probes for DNA mismatches. Adam is currently studying approaches to therapeutically target cancers that harbor mutations in the Mismatch Repair pathway. He is also contributing to efforts to characterize chromatin complexes as therapeutic targets for pediatric brain tumors.
Fun fact: Adam's passions expand beyond the lab and include weightlifting, hot yoga, singing acappella, heading to the ballpark for a game, and visiting craft breweries.
Jessica 'Jess' Clymer (Affiliated Instructor)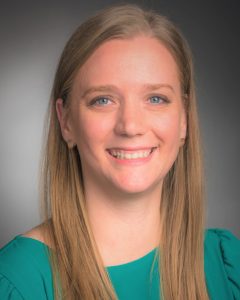 Jess was born in Seattle, WA but spent most of her childhood just (2 hours) down the road in Pittsfield, MA. She received her BS in 2007 from the University of Michigan and her medical degree from the Ohio State University in 2011 and stayed in Columbus OH to complete her pediatric residency training. In 2014, she traveled north to Chicago for her Pediatric Hematology/Oncology fellowship before moving to Boston in 2017 to complete subspecialty training in Pediatric Neuro-Oncology at the Dana-Farber/Boston Children's Cancer and Blood Disorder Center. Jess joined the Pediatric Neuro-Oncology Faculty in 2018. Her research interest is in medulloblastoma and early phase clinical trial development. Jess is working with the Bandopadhayay Lab to validate dependencies and resistance mechanisms in medulloblastoma.
Fun fact: during her 4th year of medical school, Jess cycled from San Diego to Washington DC with Ride for World Health; she loves to travel with her most recent adventures being to Morocco and Argentina; she has an adorable cat, Sassafras, who is not a fan of Jess traveling.
Alexandra 'Larisa' Condurat (Postdoctoral Fellow)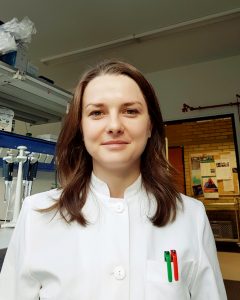 Larisa received her B.Sc. degree in experimental biology from the University of Bucharest-Romania in 2011, where she investigated the importance of specific nucleotide polymorphisms in breast cancer patients. During her B.Sc studies, she did an Erasmus exchange semester at the University Paris Diderot. In 2013, she obtained her M.Sc degree in cancer biology, with a focus on oncolytic virotherapy of cancer, from the University of Heidelberg and the German Cancer Research Center (DKFZ). Larisa earned her PhD in 2018 from the Freiburg University in Germany, where she investigated the role of the Hippo/YAP-TAZ signaling pathway in neural crest development and neuroblastoma progression under the mentorship of Dr. Jan Pruszak. In the Bandopadhayay lab, Larisa is working on projects to improve treatments for children with gliomas. Her projects include the development of therapeutic strategies for fusion proteins in pediatric low-grade gliomas, and the landscaping of transcriptional profiles of pediatric gliomas at the single cell level.
Jeyna Doshi (Undergraduate Student)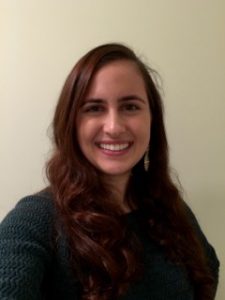 Jeyna is an undergraduate at Harvard College, originally from Connecticut. At school she studies Integrative Biology and is involved various clubs on campus. One such club is Camp Kesem, an organization for children whose parents have cancer. She is also a trip leader for the Harvard Outing Club and a member of the club soccer team. In her free time, Jeyna loves to cook, bake, read, ski, and be outside as much as possible. In the Bandopadhayay Lab, Jeyna is working to identify novel therapeutic strategies for children with MYB and MYBL1 altered tumors. Jeyna loves working with the Bandopadhayay lab and can't wait to see all that she will learn.
Gabrielle 'Gabi' Gionet (Research Associate)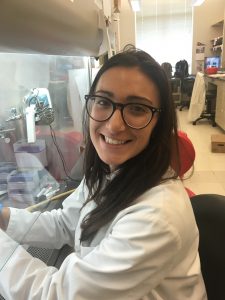 Gabi is a Denver native, and recent Boston transplant. So far, she is enjoying kayaking on the Charles River and cheering on the Bruins hockey team. Gabi graduated from McGill University as a double major in Molecular Biology and English. In the Bandopadhayay Lab, Gabi is investigating molecular dependencies in medulloblastoma. She hopes this work could lead to a cancer treatment which can be made financially accessible to sick children around the world.
Fun fact: Gabi has correctly spelled the word 'fluorescent' three times in her life.
Elizabeth 'Eli' Gonzalez (Research Associate)
Eli majored in molecular and cell biology at the University of Pennsylvania and is originally from Miami, Florida. She aspires to be a physician scientist and join the efforts to discover better treatments for rare pediatric cancers. As a research assistant in the Bandopadhayay Lab, Eli is developing strategies to uncover genomic dependencies of pediatric brain tumors. She is also interested in science diplomacy, particularly collaborations on cancer research between the US and Cuba.
Fun fact: Eli loves to snorkel, and her favorite animal is a Yellowtail Damselfish.
Prasidda Khadka (Graduate Student)
Prasidda received his BA in biology and biochemistry from Carleton College in Northfield, Minnesota, before joining the BBS PhD program at Harvard University in 2016. In the Bandopadhayay Lab, Prasidda is currently studying the role of PPM1D mutations in the pathogenesis of Diffuse Intrinsic Pontine Glioma (DIPG), in addition to spearheading efforts to further characterize the genomic landscape of pediatric craniopharyngiomas. Prasidda is co-mentored by Drs. Bandopadhayay and Beroukhim.
Sophie Lu (Research Associate)
Sophie studied Biology and Statistics at Williams College, completing an honors thesis on the application of Bayesian statistics in the context of ecological methodology. She was born and raised in Gilbert, Arizona, and loves to paint and cook. In the Bando Lab, Sophie is studying the mechanisms through which PPM1D mutations drive DIPG formation, and is contributing to efforts to characterize the genomic landscape of pediatric craniopharyngiomas.
Fun fact: Sophie cannot remember any song lyrics beyond the song title – other than Happy Birthday or Twinkle Twinkle….
Kenin 'Kenny' Qian (Research Associate)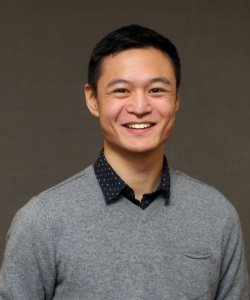 Kenny received his BA from Northwestern University in Integrated Science and in Biological Sciences. At Northwestern, he completed his honors thesis on genomic editing using CRISPR/Cas9 through gene knock outs, knock ins, and genome wide screens. In the Bandopadhayay Lab, Kenny is studying methods to target Glioblastomas that contain alterations in the Mismatch Repair Pathway.
Fun fact: Kenny was bald until the age of 18.
Jessica 'Jess' Tsai (Postdoctoral Fellow)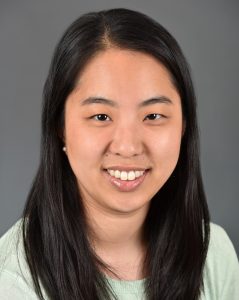 Jess received her BS in Biological Sciences with Honors in Neurobiology at Stanford University in 2008 before joining the Medical Scientist Training Program at Stanford University School of Medicine, receiving her MD and PhD in 2015. Jess earned her PhD in Neuroscience working in the laboratory of Dr. Thomas Clandinin, utilizing the Drosophila visual system and forward genetics to study synapse development and axon degeneration. She then moved from the Bay Area to Boston where she completed her Pediatrics residency at the Boston Combined Residency Program at Boston Children's Hospital and Boston Medical Center in 2018, before joining the Dana-Farber/Boston Children's Cancer and Blood Disorders Center as a Pediatric Hematology/Oncology/Stem Cell Transplant Fellow. Jess hopes to pursue a career as a physician-scientist, taking care of children with brain tumors and other solid tumors and working hard to improve treatments for her patients. In the Bandopadhayay Lab, Jess is applying genomic approaches to optimize novel treatment approaches for pediatric brain tumors, and is also working to characterize the role long non-coding RNAs play in the formation of Diffuse Intrinsic Pontine Gliomas. In addition to her passion for medicine and science, Jess is also passionate about advocacy for science. She is the Co-Director of a non-profit, the STEM Advocacy Institute, which is focused on building a future where there is equitable access and exposure to science for all people.
Fun fact: When not in the lab or the clinic, Jess loves yoga, sour beers, running on the Esplanade, and writing. She makes a mean pour over coffee, and her favorite animal is a tie between a sloth and a quokka.
Kee Kiat 'Aaron' Yeo (Affiliated Instructor)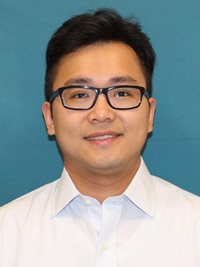 Aaron was born and raised in Kuantan, a small beach town on the east coast of peninsular Malaysia. He went to college in Malaysia before moving to Philadelphia. Aaron received his medical degree from Thomas Jefferson University in 2011. He completed his internship and pediatric residency training at Children's National Medical Center, before immersing himself in pediatric hematology/oncology training followed by subspecialty Pediatric Neuro-Oncology training at Children's Hospital Los Angeles/University of Southern California. Aaron is an Attending Pediatric Neuro-Oncologist at the Dana-Farber/Boston Children's Cancer and Blood Disorders Center. Aaron is working with the Bandopadhayay Lab to characterize the clinical features of MYB and MYBL1 altered gliomas.