April 2020
Mechanisms of hypermutation in gliomas
The Bando Lab joined forces with the Ligon, Bielle and Beroukhim Labs to evaluate the mechanisms that drive hypermutation in gliomas and to determine the associated therapeutic implications. Our findings were published in Nature and also featured on the Dana-Farber Cancer Institute and Broad Institute news pages.
April 2020
The science goes on!

We are observing social distancing guidelines and keeping ourselves and others safe during the COVID-19 pandemic. The Bando Lab has transitioned to working remotely. Importantly, our science continues….we are excited to use virtual team meetings to brainstorm and discuss our science, analyze datasets, write manuscripts and grants and more! All children and families affected with brain tumors are in our thoughts. Our mission is unchanged – we will continue to work as hard as we can to help find those better treatments for the children who desperately need them.
January 2020
DFCI-Everest Pediatric Low-Grade Glioma Symposium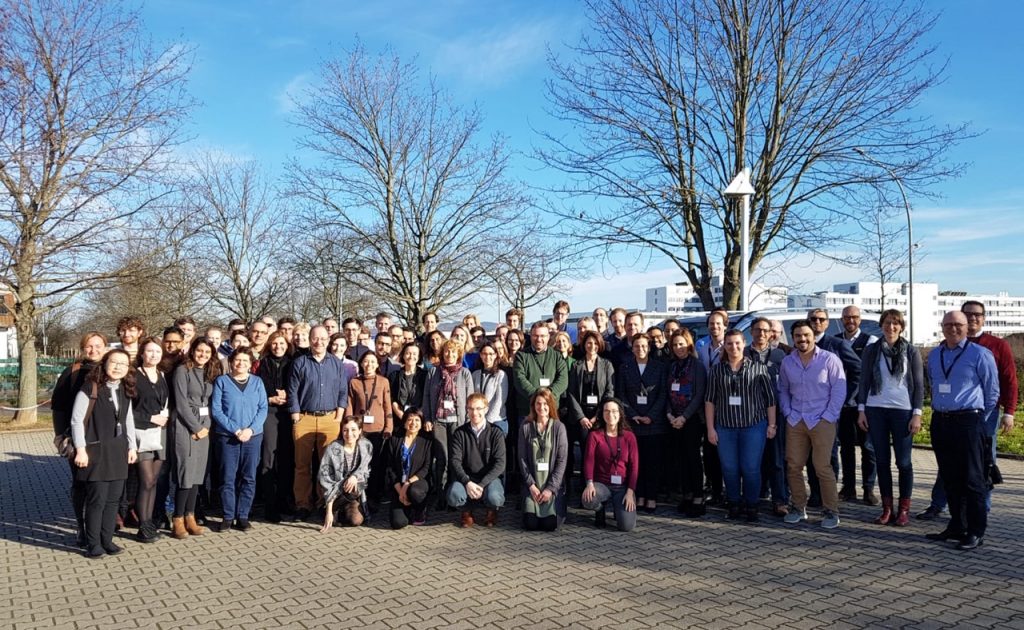 The Bando Lab joined other members of the DFCI PLGA program to attend the Inaugural DFCI-Everest Pediatric Low-Grade Glioma Symposium in Germany. Our team shared data and brainstormed science around PLGAs with scientists from Everest Center for Low-Grade Pediatric Brain Tumors, forming collaborations that will accelerate our joint endeavors to find better treatments for children diagnosed with these devastating brain tumors. Thank you to the PLGA Fund at the Pediatric Brain Tumor Foundation for your support.
October 2019
Joint retreat with McGill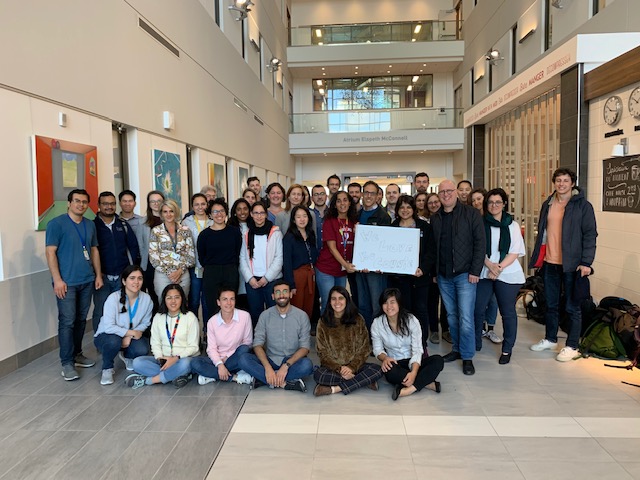 The Bando Lab joined the Beroukhim and Ligon Labs for a road trip to Montreal to participate in our inaugural lab retreat with the laboratories of Dr. Nada Jabado and Dr. Claudia Kleinman. We spent two days sharing our ideas and results with the team at McGill University who share our passion to find better treatments for children diagnosed with brain tumors. Thank you to the We Love You Connie Foundation for their generous support.
August 2019
Single-cell RNA-seq profile of Pilocytic Astrocyoma
The Bando and Beroukhim Labs published the first dedicated analysis of single-cell RNA-sequencing profiles of Pilocytic Astrocytoma that harbor BRAF rearrangements. Their findings show that tumor cells that express high levels of MAPK signaling express either senescent or cell-cycle pathways and that MAPK expression is also associated with the more stem-like tumor cells. Our findings were published in Nature Communications and also featured on the Boston Children's Hospital Research Discovery Blog.
June 2019
Mediators of response and resistance to BET bromodomain inhibition.
The Bando and Beroukhim Labs applied an integrative genomics approach to identify genes and pathways that mediate response of BET-bromodomain inhibitors in MYC-driven medulloblastoma, an aggressive pediatric brain tumor. They also found that cancer cells changed their cell states to become resistant to the drug so that they can keep dividing. These findings nominated cell-cycle inhibitors as potential drugs to use in combination treatment approaches and were published in Nature Communications.
May 2019
Pediatric SNO Basic and Translational Research Conference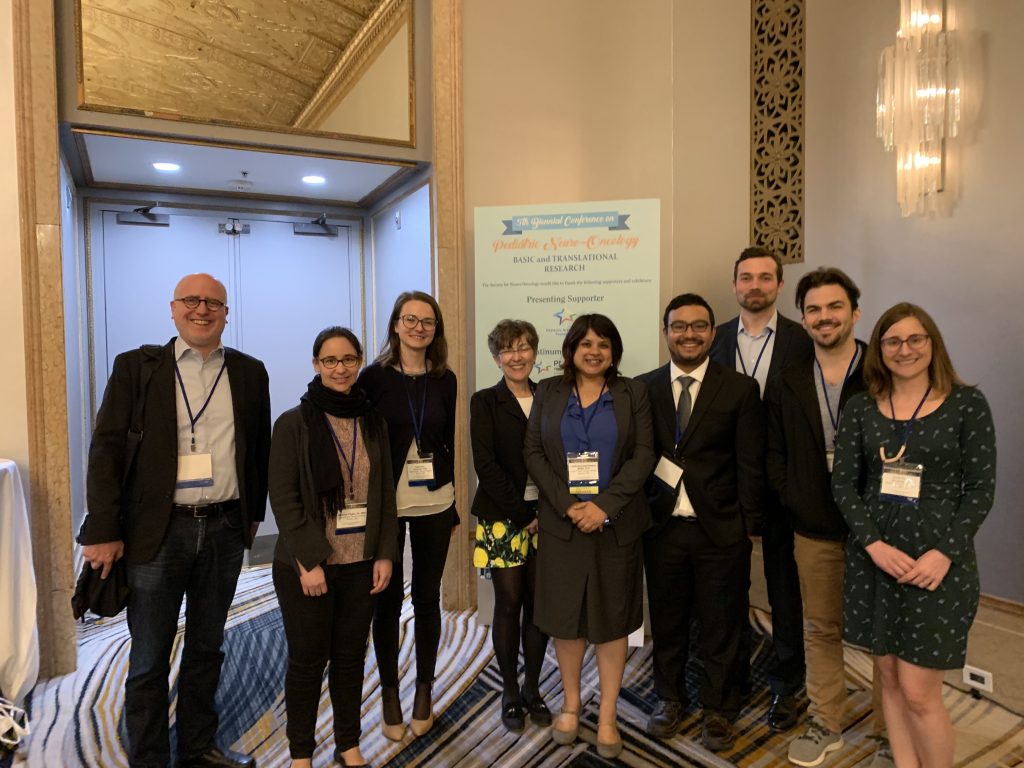 The Bando Lab traveled to San Francisco to participate in the 5th Biennial Conference on Pediatric Neuro-Oncology Basic and Translational Research. The team presented numerous presentations reporting their findings on PPM1D mutations as a driver in Diffuse Intrinsic Pontine Gliomas, single-cell transcriptomic profiles of pediatric low-grade gliomas, cell-free DNA assays for pediatric brain tumors, resistance mechanisms to BET-bromodomain inhibitors in medulloblastoma and a sunrise session on the application of functional genomics in pediatric brain tumors. We also enjoyed meeting up with collaborators and discussing science over social events!