Graham Buchan (Research Associate)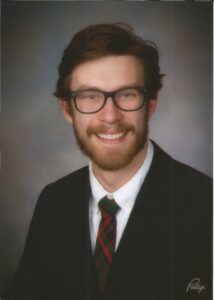 Graham received his BA with honors in biology from Williams College. As an undergraduate researcher, Graham studied the genetic link between dopamine signaling and arousal state in Drosophila. Graham was also the varsity captain of the Williams College men's crew rowing team. In the Bandopadhayay Lab, Graham characterized the mechanism through which fusion proteins contribute to the formation of pediatric low-grade gliomas. He also made significant contributions to elucidating the role of PPM1D mutations in driving growth of Diffuse Intrinsic Pontine Gliomas. Graham is currently a medical student within the Cleveland Clinic Lerner College of Medicine, Case Western Reserve University School of Medicine.
Jessica 'Jess' Clymer (Affiliated Instructor)
Jess was born in Seattle, WA but spent most of her childhood just (2 hours) down the road in Pittsfield, MA. She received her BS in 2007 from the University of Michigan and her medical degree from the Ohio State University in 2011 and stayed in Columbus OH to complete her pediatric residency training. In 2014, she traveled north to Chicago for her Pediatric Hematology/Oncology fellowship before moving to Boston in 2017 to complete subspecialty training in Pediatric Neuro-Oncology at the Dana-Farber/Boston Children's Cancer and Blood Disorder Center. Jess joined the Pediatric Neuro-Oncology Faculty in 2018. Her research interest is in medulloblastoma and early phase clinical trial development. Jess worked with the Bandopadhayay Lab to validate dependencies and resistance mechanisms in medulloblastoma.
Fun fact: during her 4th year of medical school, Jess cycled from San Diego to Washington DC with Ride for World Health; she loves to travel with her most recent adventures being to Morocco and Argentina; she has an adorable cat, Sassafras, who is not a fan of Jess traveling.
Alexandra 'Larisa' Condurat (Postdoctoral Fellow)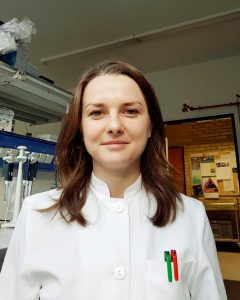 Larisa received her B.Sc. degree in experimental biology from the University of Bucharest-Romania in 2011, where she investigated the importance of specific nucleotide polymorphisms in breast cancer patients. During her B.Sc studies, she did an Erasmus exchange semester at the University Paris Diderot. In 2013, she obtained her M.Sc degree in cancer biology, with a focus on oncolytic virotherapy of cancer, from the University of Heidelberg and the German Cancer Research Center (DKFZ). Larisa earned her PhD in 2018 from the Freiburg University in Germany, where she investigated the role of the Hippo/YAP-TAZ signaling pathway in neural crest development and neuroblastoma progression under the mentorship of Dr. Jan Pruszak. In the Bandopadhayay lab, Larisa worked on projects to improve treatments for children with gliomas. Her projects included the development of therapeutic strategies for fusion proteins in pediatric low-grade gliomas, and the landscaping of transcriptional profiles of pediatric gliomas at the single cell level. Larissa is currently working in the Netherlands to gain experience in the use of CAR T-Cells as cancer therapeutics.
Jeromy Digiacomo (Research Associate)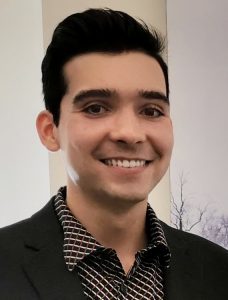 Jeromy studied chemistry, public health, and Spanish at Williams College. During his senior year, he completed an honors chemistry thesis characterizing the substrate specificity of phosphopantetheinyl transferase enzymes in Streptomyces avermitilis under the instruction of Dr. Amy Gehring. In the Bandopadhayay Lab, Jeromy studied pediatric brain tumors that are caused by alterations in FGFR proteins, in addition to other driver alterations. He is currently a MD-PhD student at UMass.
Fun fact: During college, Jeromy was part of the Williams College's Zambezi Marimba Band. The band performs both traditional and western music on the world's only chromatically tuned Zimbabwean-style marimbas. In his spare time, Jeromy likes writing music and playing Animal Crossing on his Nintendo Switch.
Jeyna Doshi (Undergraduate Student)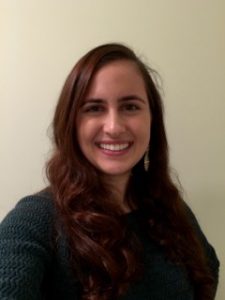 Jeyna graduated from Harvard College in 2020. She worked with the Bando Lab over several semesters and summers as an undergraduate student, receiving numerous fellowships to support her work. During her undergraduate studies, Jeyna focused on Integrative Biology and was involved various clubs on campus. One such club is Camp Kesem, an organization for children whose parents have cancer. She was also a trip leader for the Harvard Outing Club and a member of the club soccer team. In her free time, Jeyna loves to cook, bake, read, ski, and be outside as much as possible. In the Bandopadhayay Lab, Jeyna worked to identify novel therapeutic strategies for children with MYB and MYBL1 altered tumors.
Yohanna Georgis (Undergraduate student)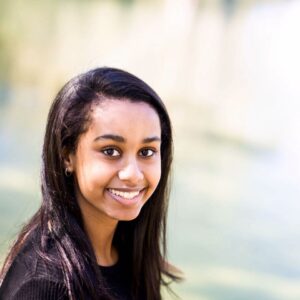 Yohanna worked in the Bandopadhayay Lab as a high school and then undergraduate student (Tufts University). She contributed to efforts to study PPM1D as a therapeutic target for DIPG. She was specifically interested in the effects of a truncating mutation in PPM1D as a contributor to cellular resistance to treatment, and in determining if this mutation in PPM1D is oncogenic in DIPG.
Fun fact: Yohanna and Beyoncé share a birthday.
Gabrielle 'Gabi' Gionet (Research Associate)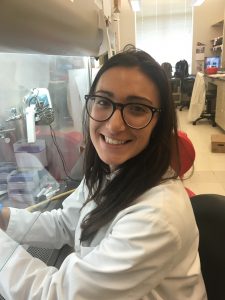 Gabi is a Denver native, and recent Boston transplant. So far, she is enjoying kayaking on the Charles River and cheering on the Bruins hockey team. Gabi graduated from McGill University as a double major in Molecular Biology and English. In the Bandopadhayay Lab, Gabi worked to identify molecular dependencies in medulloblastoma. She hopes this work could lead to a cancer treatment which can be made financially accessible to sick children around the world. Gabi commenced her Graduate Studies at Boston University in 2020, and was accepted into multiple programs to commence her PhD studies in 2023.
Fun fact: Gabi has correctly spelled the word 'fluorescent' three times in her life.
Elizabeth 'Eli' Gonzalez (Research Associate)
Eli majored in molecular and cell biology at the University of Pennsylvania and is originally from Miami, Florida. She aspires to be a physician scientist and join the efforts to discover better treatments for rare pediatric cancers. As a research assistant in the Bandopadhayay Lab, Eli developed strategies to uncover genomic dependencies of pediatric brain tumors. She is also interested in science diplomacy, particularly collaborations on cancer research between the US and Cuba. Eli commenced her MD-PhD studies at UPenn in 2020.
Fun fact: Eli loves to snorkel, and her favorite animal is a Yellowtail Damselfish.
Tricia Ho (Research Associate)
Tricia received her BA from Williams College, where she majored in biology and music. For her undergraduate thesis, she studied the effect of sublingual immunotherapy on lung tissue-resident T cells in allergic asthma. In the Bando lab, Tricia studied mechanisms of drug resistance in pediatric brain tumors. She is currently a MD-PhD student at Columbia University.
Fun fact: Tricia plays cello and piano. Fun musical moments have included a play where she was stranded alone with her cello on a stairless platform for three hours, an orchestra rehearsal briefly attended by Sting, and a wedding proposal at the top of a hill that almost happened until bad weather occurred.
J'ya Hunter (Undergraduate Student)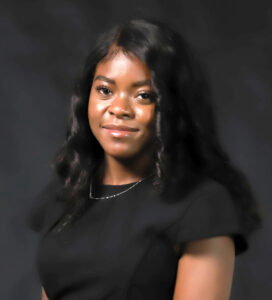 J'ya is an undergraduate student currently studying biology at North Carolina Agricultural and Technical State University. She previously received her AS at Wake Technical Community College where she studied bis-chloroethyl chemotherapy and its effectiveness as an honors project, which leads to her immense interest in pediatric cancers. J'ya has aspirations of becoming a pediatric surgeon and continuing her ambitions of research for our diverse communities.
Fun fact: During her spare time, J'ya enjoys skateboarding, ballet, and playing video games.
Spandana Jarmale (Undergraduate student)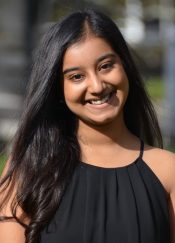 Spandana was a Junior at Brown University studying Neuroscience when she joined the Bandopadhayay Lab, having spent the previous year researching biomarkers of Alzheimer's and its presentation in patients. She is interested in the transition of the brain from healthy to pathological and hopes to apply this to understand how pediatric brain tumors develop. Spandana completed a Summer Fellowship with the Bandopadhayay Lab during which time she studied therapeutic approaches for Diffuse Intrinsic Pontine Gliomas.
Danny Jomaa (Graduate Student)
Danny received his BSc in Physiology and Psychology from McGill University and his MSc in Biochemistry from the University of Ottawa, where he used CRISRP to knock out genes involved in glioblastoma invasion. Danny recently deferred his medical studies to come to Boston to complete his Master of Biomedical Informatics program at Harvard University in the Bandopadhayay Lab. In the Bando Lab, Danny applied computational approaches to characterize the genetic landscape of pediatric brain tumors. Danny hopes to pursue a career as a clinician-scientist, combining his clinical interests in pediatrics with his research interests in cancer and genetics. After completing his Masters, he returned to Queen's University in Canada to complete his final year of medical school.
Fun fact: Danny is an avid baker, restaurant-goer, and cafe-hopper. He is excited for the food scene in Boston and is always looking for recommendations!
Prasidda Khadka (Graduate Student)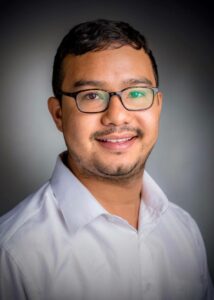 Prasidda received his BA in biology and biochemistry from Carleton College in Northfield, Minnesota, before joining the BBS PhD program at Harvard University in 2016. In the Bandopadhayay Lab, Prasidda studied the role of PPM1D mutations in the pathogenesis of Diffuse Intrinsic Pontine Glioma (DIPG), in addition to spearheading efforts to further characterize the genomic landscape of pediatric craniopharyngiomas. Prasidda defended his PhD in 2021, before heading to medical school at UCLA.
Rushil Kumbhani (Research Associate)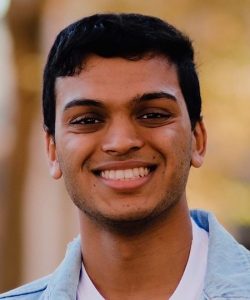 Rushil was born and raised in Central New Jersey, and moved to Providence, RI where he received his BS in Biology from Brown University in 2020. Throughout his undergraduate studies, Rushil worked in Dr. Richard Bennett's lab studying mechanims underlying white-gray-opaque phenotypic switching in the human fungal pathogen, Candida albicans. For his senior honors thesis, Rushil quantified gray-opaque phenotypic switching frequencies in transcription factor knockout backgrounds to characterize master regulators of switching. In the Bandopadhayay Lab, Rushinl studied how certian genes confer resistance to BET-bromodomain inhibitors in MYC-amplified medulloblastomas. In a second project, Rushil also worked identify synthetic lethalities associated with loss of MMR-proteins in high-grade gliomas and DIPGs, with the goal of leveraging these in potential therapeutic strategies. Rushil is currently a medical student at Zucker School of Medicine at Hofstra.
Fun fact: In college, Rushil was a member of the South Asian fusion dance team, Badmaash, which showcases styles like Bhangra, Bollywood, and Hip Hop. Rushil is also an avid coffee drinker, and spends many mornings trying to make the perfect cold brew.
Sophie Lu (Research Associate)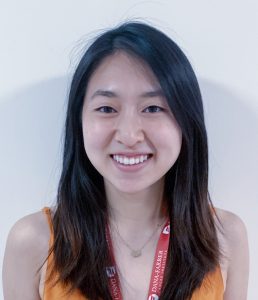 Sophie studied Biology and Statistics at Williams College, completing an honors thesis on the application of Bayesian statistics in the context of ecological methodology. She was born and raised in Gilbert, Arizona, and loves to paint and cook. In the Bando Lab, Sophie studied mechanisms through which PPM1D mutations drive DIPG formation, and contributed to efforts to characterize the genomic landscape of pediatric craniopharyngiomas. She started her graduate studies at George Washington University in 2021 and was accepted into multiple medical schools to commence her medical training in 2023.
Fun fact: Sophie cannot remember any song lyrics beyond the song title – other than Happy Birthday or Twinkle Twinkle….
Eric Morin (Postdoctoral Fellow)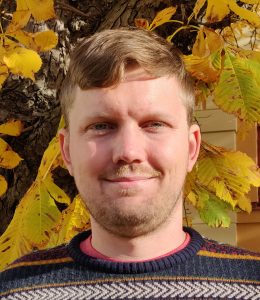 Eric received his MS in biomedicine from Uppsala University, Sweden in 2010. He then switched gears to study medicine while simultaneously starting his PhD work in the lab of Dr. Lena Claesson-Welsh at Uppsala University. Eric studied how the interaction of cell surface proteins expressed by different cell types can regulate blood vessel formation in normal cells and tumors. Eric received his medical degree in 2016 and defended his PhD thesis in 2018. Eric joined the Bandopadhayay Lab in 2020 where he is working to characterize driver mutations found in pediatric brain tumors and developing new approaches to treat these children with targeted therapies. Eric returned to Sweden in March 2023 to resume his clinical training as he continues on his career path towards becoming a physician-scientist in pediatric oncology.
Fun fact: Like many Swedish people, Eric has completed Vasaloppet, a 60-mile cross-country skiing race (twice!). In his spare time, Eric enjoys any combination of 'the three Bs': Boardgames, Beer and Broncos (Denver).
Ryan O'Rourke (Research Associate)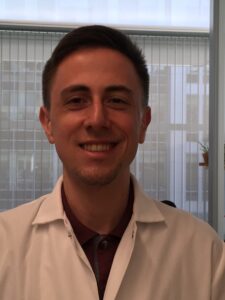 Ryan received a Bachelor of Science in animal science from the University of Vermont in 2014. In the Bandopadhayay Lab, Ryan studied resistance mechanisms in pediatric brain tumors and contributed to efforts to develop novel technologies to track individual lineages of cells throughout treatments. Ryan is currently a graduate student at Brown University.
Kenin 'Kenny' Qian (Research Associate)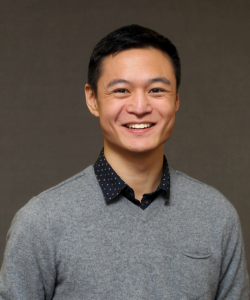 Kenny received his BA from Northwestern University in Integrated Science and in Biological Sciences. At Northwestern, he completed his honors thesis on genomic editing using CRISPR/Cas9 through gene knock outs, knock ins, and genome wide screens. In the Bandopadhayay Lab, Kenny studied methods to target Glioblastomas that contain alterations in the Mismatch Repair Pathway. Kenny started his MD-PhD studies at UCLA in 2020.
Fun fact: Kenny was bald until the age of 18.
Zach Reitman (Postdoctoral Fellow)
Zach was born in Glenmoore, Pennsylvania (outside Philadelphia). He studied biochemistry and molecular biology at Penn State ('06), and then pursued an MD/PhD at Duke University in Durham, North Carolina ('14). At Duke, Zach earned his PhD under the mentorship of Professor Hai Yan on research in the Tisch Brain Tumor Center revolving around gliomas and cancer-associated mutations in IDH1, TERT, PPM1D, ATRX, and several other very interesting genes. His research aimed at better classifying cancers to select appropriate treatments, and on identifying targets for new therapies for these brain tumors. Zach then spent a year in Baltimore at Union Memorial Hospital doing a preliminary year in internal medicine. He completed his training in radiation oncology in the Harvard Radiation Oncology Program ('19). In the Bandopadhayay lab, Zach studied pediatric low-grade gliomas at a single cell resolution, in addition to determining how PPM1D mutations may be therapeutic targeted in Diffuse Intrinsic Pontine Gliomas. In 2019, Zach accepted a faculty position to initiate his own research program at Duke University Brain Tumor Center. In addition, he will work as an Attending Radiation Oncologist, pursuing his goal of combining research with clinical care to improve outcomes for children and adults diagnosed with brain tumors.
Fun fact: When he is not pipetting or fielding pages, Zach enjoys cycling, hiking, microbrewed beer, and Penn State and Philadelphia Eagles football. He likes spending time with his wife, Denise, baby Jack and their two cats, Wink and Arya.
Dayle Wang (Research Associate)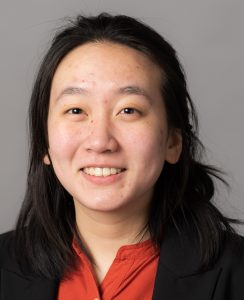 Dayle studied biomedical engineering at Dartmouth College, earning a BA and BE dual-degree. Her senior honors thesis examined the dynein-anchoring protein, Num1, and dynein's mitotic spindle positioning function in Saccharomyces cerevisiae in Dr. Wei-Lih Lee's laboratory. In the Bandopadhayay Lab, Dayle is working on uncovering novel therapeutic targets for pediatric high-grade gliomas. Her projects included characterization of the role of long non-coding RNAs in the formation of Diffuse Intrinsic Pontine Gliomas, and understanding the contribution of transcription factors to glioma formation. Dayle is currently a MD-PhD student at Vanderbilt University.
Fun fact: Dayle especially enjoys exploring hiking trails and natural parks, spending time with her pets, learning new things, and trying new foods!
Travis Zack (Medical Student)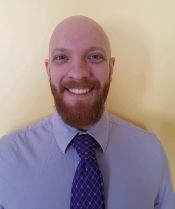 Raised in Hawaii, Travis completed his undergraduate studies at UC Berkeley, double majoring in Physics and Integrative Biology. He then went on to complete his PhD in the Biophysics program of Harvard University under the mentorship of Dr. Beroukhim, focusing on uncovering new cancer vulnerabilities predicted by copy number alterations using computational genomics. Travis completed his MD thesis in the Bandopadhayay lab, contributing to efforts to characterize the landscape of structural variants in pediatric High-grade Gliomas and Diffuse Intrinsic Pontine Gliomas. Travis hopes to continue to contribute to the field of oncology as a physician-scientist. He completed residency at UCSF after graduating with his MD from the Harvard and MITs Health Sciences Technology Program and is now undergoing fellowship training in hematology and oncology.
Fun fact: In his free time, Travis is an avid hiker and amateur gardener.
Kevin Zhou (Research Associate)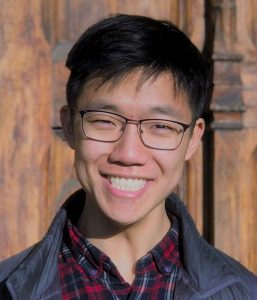 Kevin was born and raised in Seattle, and moved to the east coast to pursue a B.A in biology from Williams College ('20). During his undergraduate, Kevin worked with Dr. Amy Gehring to elucidate regulatory pathways of secondary metabolite biosynthesis in Streptomycetes, culminating with an honors biology thesis characterizing substrate specificities of phosphodiesterases from Streptomyces avermitilis. With the Bandopadhayay Lab, Kevin worked on projects that apply single-cell RNA-sequencing and CRISPR-cas9 methods to characterize pediatric gliomas and to develop better therapeutic strategies for these childhood tumors. Kevin is now a medical student at the Kaiser Permanente Bernard J Tyson School of Medicine.
Fun fact: Kevin loves ice cream, and is still salty about getting rejected as an ice cream scooper the summer before college because his resume was "too diverse and unrelated". He is also a devout Christian, and regularly turns water into kombucha.