June 2021
Welcome Maddie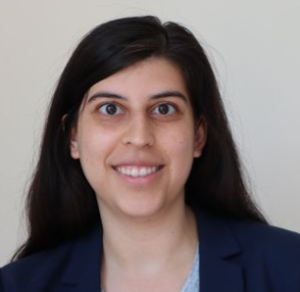 We are so excited to welcome Maddie Chacon to our team as a Research Assistant. Maddie is a talented scientist and a recent graduate of Brandeis University. She will be contributing to our efforts to understand how pediatric brain tumors become resistance to cancer therapeutics. We are thrilled to have Maddie join the Bando Lab!
June 2021
ChadTough Defeat Foundation 'Game Changer' Grant
The Bando and Phoenix labs are grateful to the ChadTough Defeat Foundation for awarding us a Game Changer Grant. This award will support our efforts to understand how DIPGs activate oncogenes that drive tumor formation to help us identify ways in which we can therapeutically overcome them.
June 2021
Jess Tsai receives a Young Investigator Award from the Alex's Lemonade Stand Foundation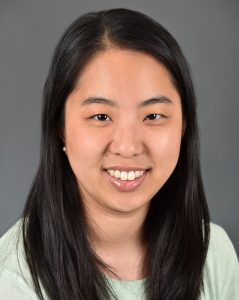 Thank you to the ALSF for awarding Jess Tsai a Young Investigator Award for her efforts to identify new therapeutic targets for pediatric high grade gliomas. We are excited to be part of the ASLF community as we work on our common goals of finding better treatment for children with brain tumors.
May 2021
Congratulations to Prasidda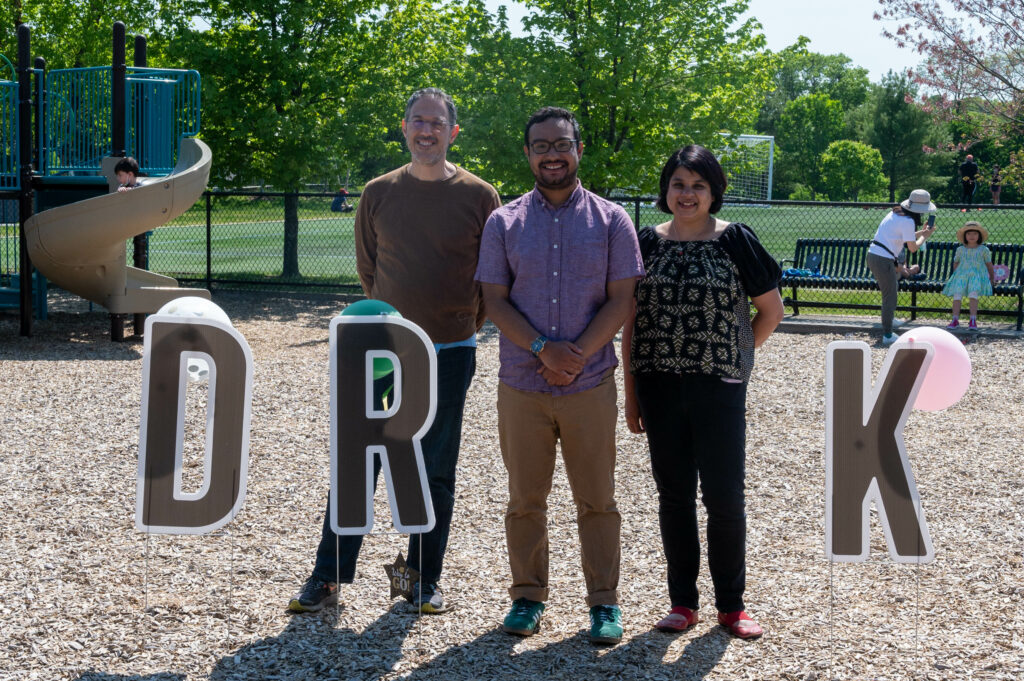 Prasidda became the first Bando Lab graduate student to defend their PhD thesis this week, officially becoming Dr. Khadka! We have loved watching Prasidda, a founding member of our lab, grow from a rotating student to a fully fledged scientist over the last four years. We are very proud of him and cannot wait to see all of the wonderful things that he will achieve in his future career. Prasidda – we have no doubt that you have what it takes to change the world!
May 2021
The Bando Lab welcomes J'ya as our newest lab member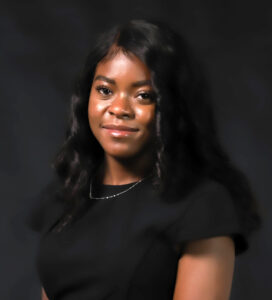 We are thrilled to welcome J'ya Hunter to the Bando Lab family. J'ya will be working with our team as an undergraduate researcher and will study how pediatric brain tumors regulate transcription factors such as MYC to drive tumor growth. J'ya is interested in learning about pediatric cancers and has future goals of becoming a pediatric surgeon.
May 2021
American Academy of Neurology 'Neuro-Oncology Investigator Award'
Mimi was honored to received the American Academy of Neurology (AAN) Neuro-Oncology Investigator Award on behalf of the work completed by everyone in the lab. Thank you to AAN for recognizing our efforts as we continue on our mission to find more effective and less toxic treatments for every child diagnosed with a brain tumor. There is so much to do, but we are united in our determination to work as hard as we can until we get there. More details can be found here.
March 2021
Jess Tsai awarded the St. Baldrick's Fellowship Award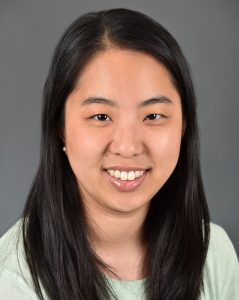 We are very excited to announce that Jess Tsai has been awarded the 2021 St. Baldrick's Fellowship Award for her efforts to understand how the FOXR2 transcription factor contributes to formation of high-grade gliomas so that we can develop ways to therapeutically target FOXR2. Thank you to the St. Baldricks Foundation for your support! Further details of Jess's award can be found here.
March 2021
Leslie Lupien awarded a NCI F32 Postdoctoral Fellowship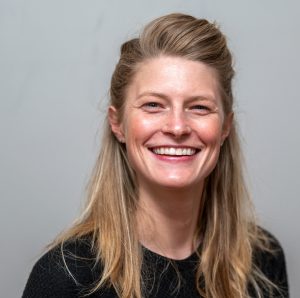 We are so proud of Leslie Lupien who has been awarded a NCI Ruth L. Kirchstein F32 Postdoctoral Fellowship Award to study mechanisms through which pediatric brain tumors exhibit resistance to cancer therapeutics. This is an amazing achievement, especially since Leslie joined the lab during the COVID19 lockdown last year. Congratulations Leslie – we are excited to see this project unfold!
February 2021
The Bando Lab receives a NCI R37 Merit Award
The Bando Lab is excited to receive a R37 Merit Award from the NCI to support our efforts to find better treatments for children with brain tumors. We are on a mission – and will not stop – until we can look every family in the eye and tell them we have safe and effective treatment options for their child.
December 2020
The Bando Lab virtually 'attends' ISPNO 2020
The Bando lab is excited to participate in The 19th International Symposium on Pediatric Neuro-Oncology, which has been organized by our colleagues in Japan. Although we would have loved to have seen our friends from the international pediatric brain tumor community in person, we are still thrilled to be able to share our research findings and brainstorm with colleagues to help advance treatments for children with brain tumors.
Our team will present the following abstracts and presentations during the meeting:
Dissecting the oncogenic role of FOXR2 in Diffuse Intrinsic Pontine Glioma. Jessica Tsai
The Landscape of genomic alterations in adamantinomatous craniopharyngioma. Prasidda Khadka
Characterizing the role of PPM1D mutations in the pathogenesis of Diffuse Intrinsic Pontine Glioma. Prasidda Khadka
Functional genomic approaches to identify therapeutic targets in MYB and MYBL1 expressing pediatric low-grade glioma. Alexandra (Larisa) Condurat
Structural variant drivers in pediatric high-grade glioma. Frank Dubois
Uncovering therapeutic vulnerabilities in mismatch repair-deficient gliomas. Adam Boynton
December 2020
Jess Tsai named a DFCI Helen Gurley Brown Fellow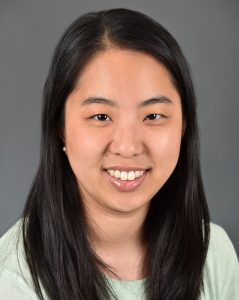 Congratulations to Jess, who was named a Fellow of the DFCI Helen Gurley Brown Presidential Initiative, along with mentor Mimi. This initiative will support Jess as she studies the mechanisms through which pediatric high-grade gliomas hijack MYC-activation pathways to make the tumors grow. Jess and Mimi are both also excited to participate in the broader mentorship, leadership development and networking program associated with this initiative aimed to foster careers of women scientists in academia. Many thanks to the Pussycat Foundation for supporting this exciting program at DFCI.
November 2020
CloneSifter: A selectable barcoding library
We are proud to present CloneSifter, a selectable barcoding library that allows tracking of lineages of cells through bottlenecks using methods that can be coupled with single-cell RNA-sequencing, with their subsequent retrieval from pre-treatment pools. Thanks to our collaborators in the Blainey, Beroukhim and Johannessen labs, and the Broad Institute SPARC grant that provided funding to generate this technology. More details about CloneSifter can be found in our publication in BMC Biology.
November 2020
Larisa Condurat receives the 'Friends of DFCI' Award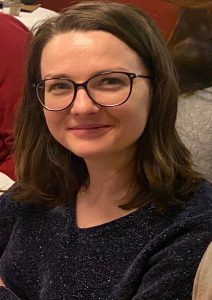 We are thrilled to announce that Larisa Condurat is a recipient of the 2020 'Friends of DFCI' Award. This grant will support Larisa's efforts to understand the heterogeneity of pediatric gliomas and will allow our lab to purchase state of the art equipment to allow single cell profiling of glioma cells. Congratulations Larisa!
September 2020
The Brain Tumor Charity Webinar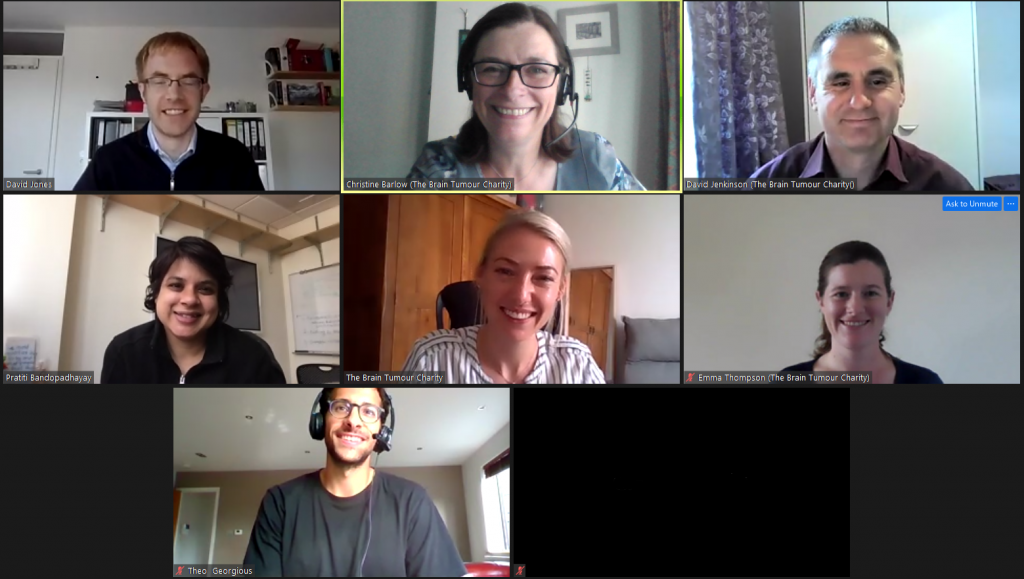 Mimi had the pleasure of joining our wonderful friend and collaborator, Dr. David Jones, Leader of the Glioma Research Program at the German Cancer Research Institute to present a webinar on pediatric low-grade gliomas for pediatric brain tumor researchers, organized by The Brain Tumor Charity. A recording of the webinar can be found here.
August 2020
Welcome to Michelle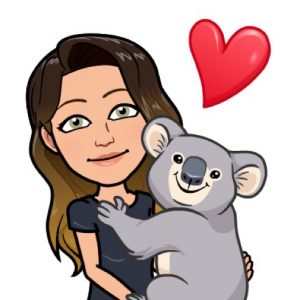 We are excited to welcome Michelle Boisvert as the newest member of the Bando Lab! Michelle, a graduate student in Harvard's Biological and Biomedical Sciences PhD Program, rotated with the lab earlier this year and has chosen to join the team to complete her thesis project. Michelle will be focused on applying computational approaches to study the heterogeneity of pediatric brain tumors and will be co-mentored by Dr. Beroukhim.
We are thrilled to have Michelle join our team!
July 2020
Prayers from Maria Foundation 'Abby Streszoff Memorial Collaboration Award'
The Bando Lab and our collaborators in the Phoenix Laboratory at the University of Cincinnati are honored and thrilled to receive the 'Abby Streszoff Memorial Collaboration Award' from the Prayers from Maria Foundation. This award will contribute to our efforts to find more effective treatments for children with high-grade gliomas and DIPGs.
The Prayers from Maria Foundation released this beautiful video to describe this very special grant.
Abby, Maria and all of the other children touched by brain tumors remain our inspiration to work as hard as we can in the lab to contribute to efforts to find those better treatments that are so desperately needed.
June 2020
Social distancing, graduations and new lab members!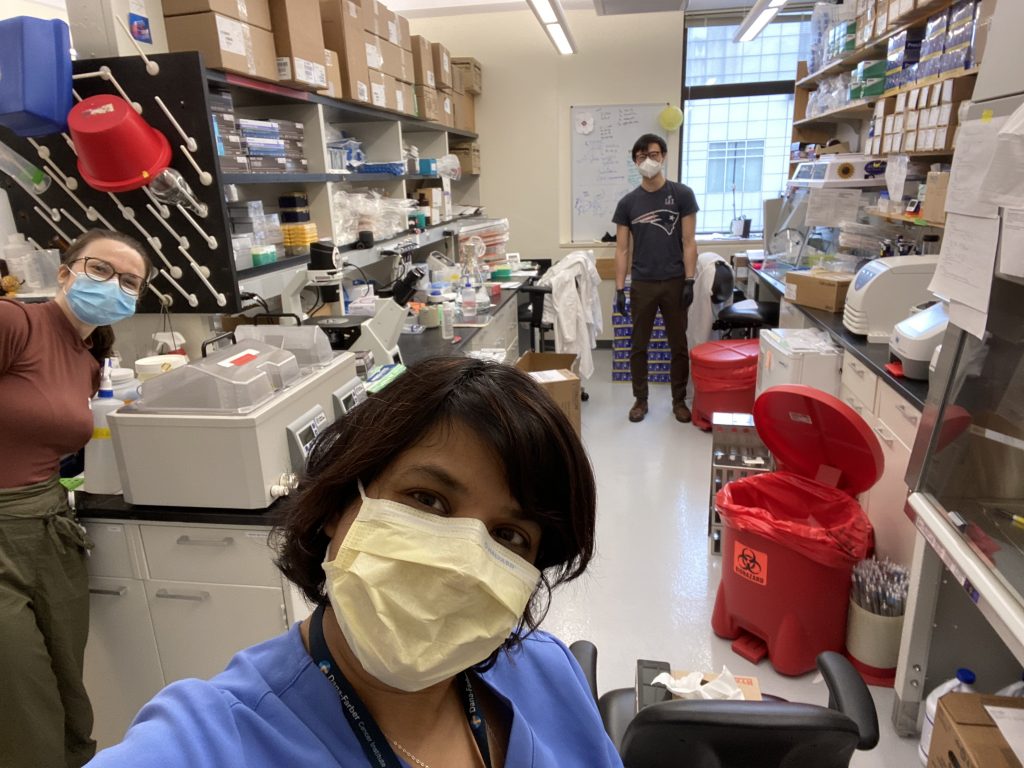 Its been a big month for the Bando Lab. Having kept the science going full steam ahead while working remotely, we are now also back in the lab completing experiments while social distancing!
We are very proud of our Research Associates Eli Gonzalez, Gabi Gionet and Kenny Qian who 'graduated' this month and will be starting their MD-PhD (Eli and Kenny) and Masters (Gabi) Degrees. While we are sad to see them go, we look forward to watching them continue to excel in their careers and thank them for their hard work over the last few years in helping move our research projects forward.
We are also thrilled to welcome Leslie Lupien who joined our lab as a postdoctoral fellow, along with our new Research Associates Jeromy DiGiacomo, Kevin Zhou, Dayle Wang and Rushil Kumbhani. Leslie, Jeromy, Kevin, Dayle and Rushil are all excited to join us on our mission to perform cutting edge research dedicated to pediatric brain tumors to find better treatments for children who are diagnosed with them.
April 2020
Mechanisms of hypermutation in gliomas
The Bando Lab joined forces with the Ligon, Bielle and Beroukhim Labs to evaluate the mechanisms that drive hypermutation in gliomas and to determine the associated therapeutic implications. Our findings were published in Nature and also featured on the Dana-Farber Cancer Institute and Broad Institute news pages.
April 2020
The science goes on…..and the 'Bando Bunch'!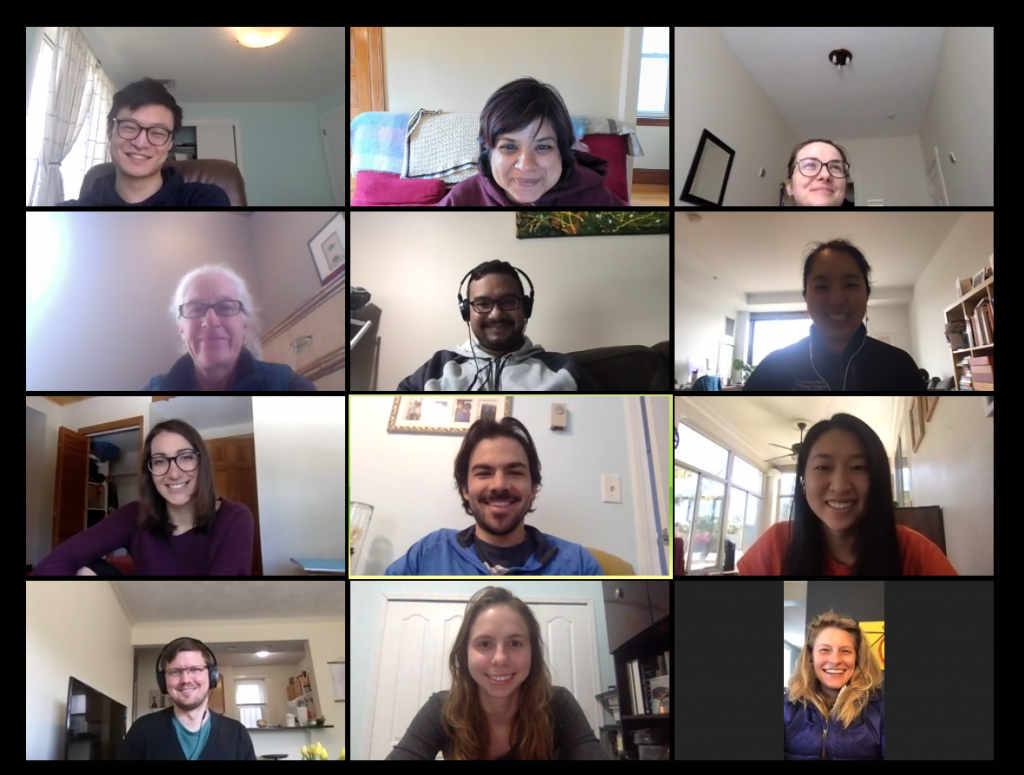 We are observing social distancing guidelines and keeping ourselves and others safe during the COVID-19 pandemic. The Bando Lab has transitioned to working remotely. Importantly, our science continues….we are excited to use virtual team meetings to brainstorm and discuss our science, analyze datasets, write manuscripts and grants and more! All children and families affected with brain tumors are in our thoughts. Our mission is unchanged – we will continue to work as hard as we can to help find those better treatments for the children who desperately need them.
We have also used this time to put our lyric writing skills and Adam's vocal talents to good use with our very own version of 'The Bando Bunch' (click below).
January 2020
DFCI-Everest Pediatric Low-Grade Glioma Symposium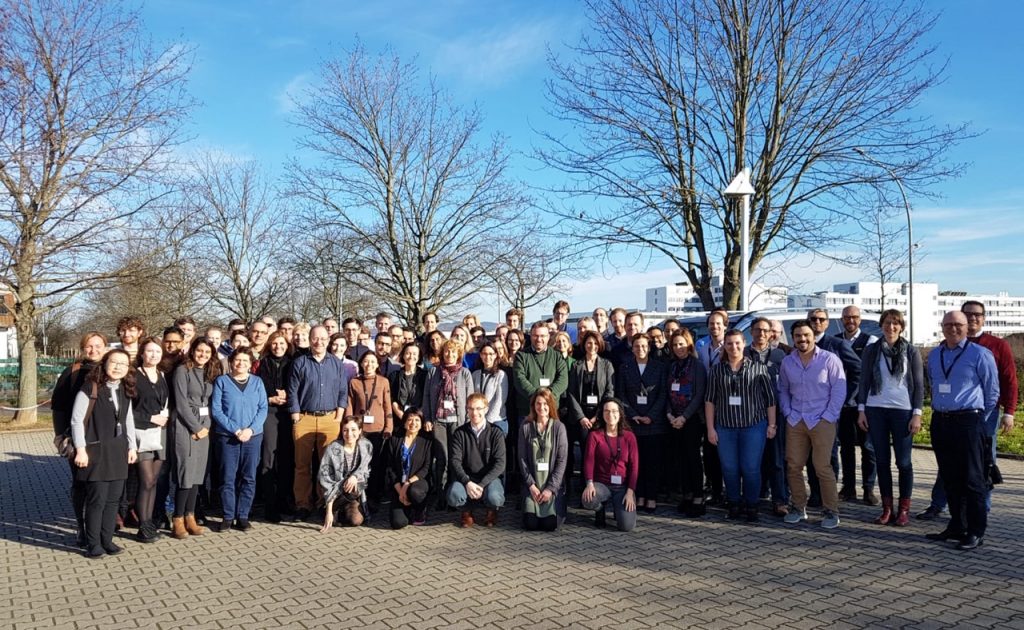 The Bando Lab joined other members of the DFCI PLGA program to attend the Inaugural DFCI-Everest Pediatric Low-Grade Glioma Symposium in Germany. Our team shared data and brainstormed science around PLGAs with scientists from Everest Center for Low-Grade Pediatric Brain Tumors, forming collaborations that will accelerate our joint endeavors to find better treatments for children diagnosed with these devastating brain tumors. Thank you to the PLGA Fund at the Pediatric Brain Tumor Foundation for your support.
October 2019
Joint retreat with McGill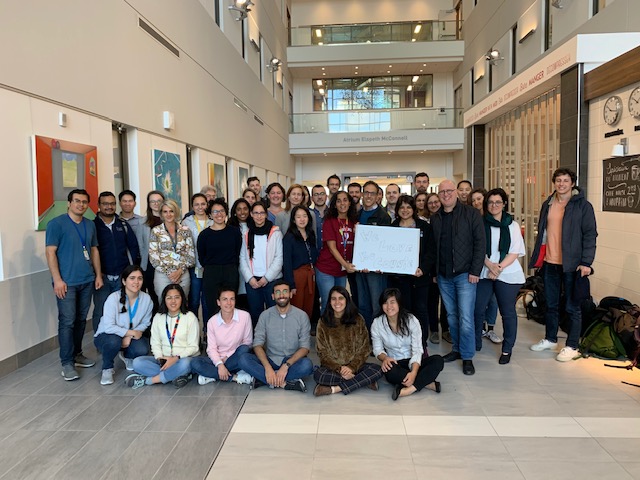 The Bando Lab joined the Beroukhim and Ligon Labs for a road trip to Montreal to participate in our inaugural lab retreat with the laboratories of Dr. Nada Jabado and Dr. Claudia Kleinman. We spent two days sharing our ideas and results with the team at McGill University who share our passion to find better treatments for children diagnosed with brain tumors. Thank you to the We Love You Connie Foundation for their generous support.
August 2019
Single-cell RNA-seq profile of Pilocytic Astrocyoma
The Bando and Beroukhim Labs published the first dedicated analysis of single-cell RNA-sequencing profiles of Pilocytic Astrocytoma that harbor BRAF rearrangements. Their findings show that tumor cells that express high levels of MAPK signaling express either senescent or cell-cycle pathways and that MAPK expression is also associated with the more stem-like tumor cells. Our findings were published in Nature Communications and also featured on the Boston Children's Hospital Research Discovery Blog.
July 2019
Adam receives a NIH F32 Award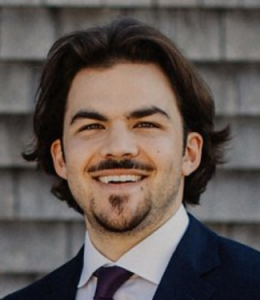 Congratulations to Adam Boynton who has received a NIH Postdoctoral F32 Fellowship for his project focused on identifying therapeutic vulnerabilities in MMR-deficient and hyper-mutant high-grade gliomas and DIPGs.
July 2019
Zach starts his Faculty position at Duke
Congratulations to Zach Reitman who has graduated from his Postdoctoral Fellowship with the Bando Lab and has accepted a faculty position at Duke University to work as a physician-scientist. We are very proud of everything that Zach achieved during his time with the group and look forward to watching him (and the future Reitman Lab) continue to excel in Zach's goal of finding better treatments for patients diagnosed with brain tumors.
June 2019
Mediators of response and resistance to BET bromodomain inhibition.
The Bando and Beroukhim Labs applied an integrative genomics approach to identify genes and pathways that mediate response of BET-bromodomain inhibitors in MYC-driven medulloblastoma, an aggressive pediatric brain tumor. They also found that cancer cells changed their cell states to become resistant to the drug so that they can keep dividing. These findings nominated cell-cycle inhibitors as potential drugs to use in combination treatment approaches and were published in Nature Communications.
May 2019
Pediatric SNO Basic and Translational Research Conference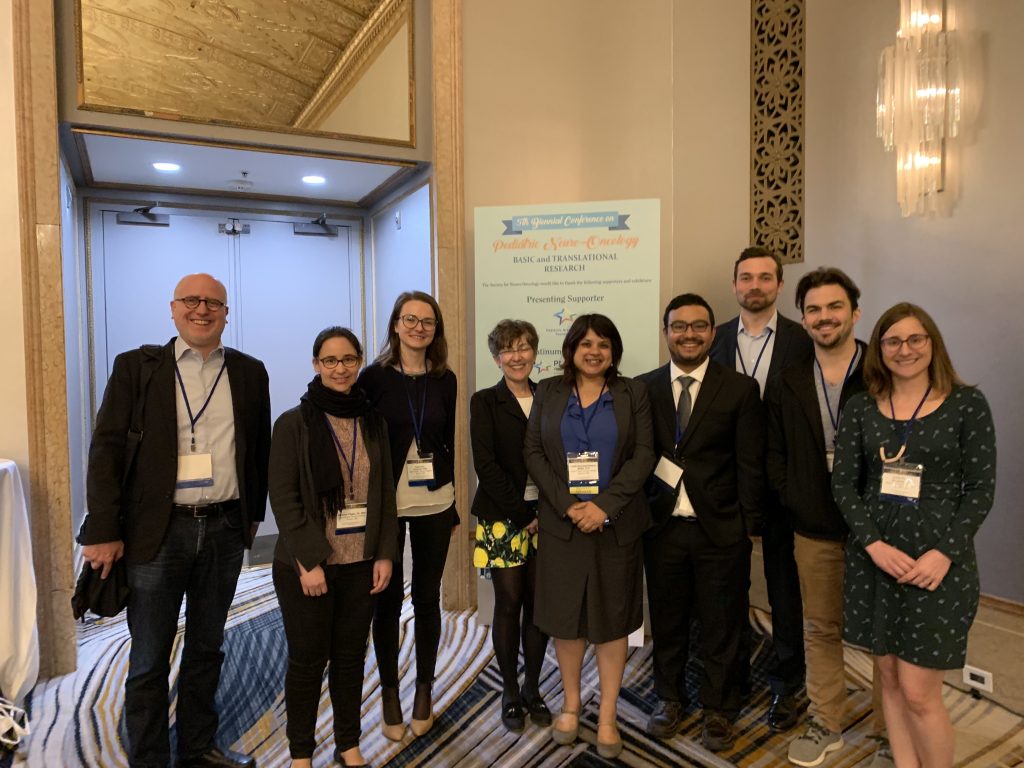 The Bando Lab traveled to San Francisco to participate in the 5th Biennial Conference on Pediatric Neuro-Oncology Basic and Translational Research. The team presented numerous presentations reporting their findings on PPM1D mutations as a driver in Diffuse Intrinsic Pontine Gliomas, single-cell transcriptomic profiles of pediatric low-grade gliomas, cell-free DNA assays for pediatric brain tumors, resistance mechanisms to BET-bromodomain inhibitors in medulloblastoma and a sunrise session on the application of functional genomics in pediatric brain tumors. We also enjoyed meeting up with collaborators and discussing science over social events!